Herdade do Amarelo Natura & Spa is a recent Farmstay in São Luís, near Vila Nova de Milfontes, that was born from a dream. This Herdade associates accommodation in a rural area with a refined atmosphere, providing numerous experiences that you won't forget.
Besides the walks by the trails, Herdade do Amarelo also has to offer to its guests relaxation sessions in the spa, including jacuzzi, turkish bath and massages, all with an unique view over the Alentejo mountain and plains. This Farmstay was basically all built with materials of the property – Xisto, Pedra and Taipa – and also has several arabian characteristics, remembering its influence on the South of Portugal.
"

Heaven on earth

"

This was our second time at Herdade do Amarelo. For my wife and myself, the place is just amazing and we intend to come back next year. It is closest to heaven you will get on earth if you are looking for a relaxing and quiet place to (...)

Tripadvisor

"

Amazing place

"

This hotel is amazing! Beautiful secluded place in the middle of an amazing region! The rooms are beautiful and I would recommend it to anyone in the region!! Super romantic and the perfect place to relax for a few days.

Tripadvisor

"

Beautiful secluded remote

"

Very nice. 2 hours' drive from Lisbon, extremely nice and quiet. Nothing around for miles, amazing views in all directions, terrific star gazing at night. Rooms are large and comfortable and there's only about 10 rooms so not a lot of other travelers.

Tripadvisor
A place with history between the mountain and the sea, to enjoy unforgettable experiences in the Alentejo coast. The landscape is gorgeous with the S. Domingos mountain at spring, the Alentejo plain at north and the sea at west. The bed and breakfast was built from a ruin of the XIX century, recovering parts of its typical original construction with xisto, pedra and taipa, giving the tourism a warm and relaxing atmosphere.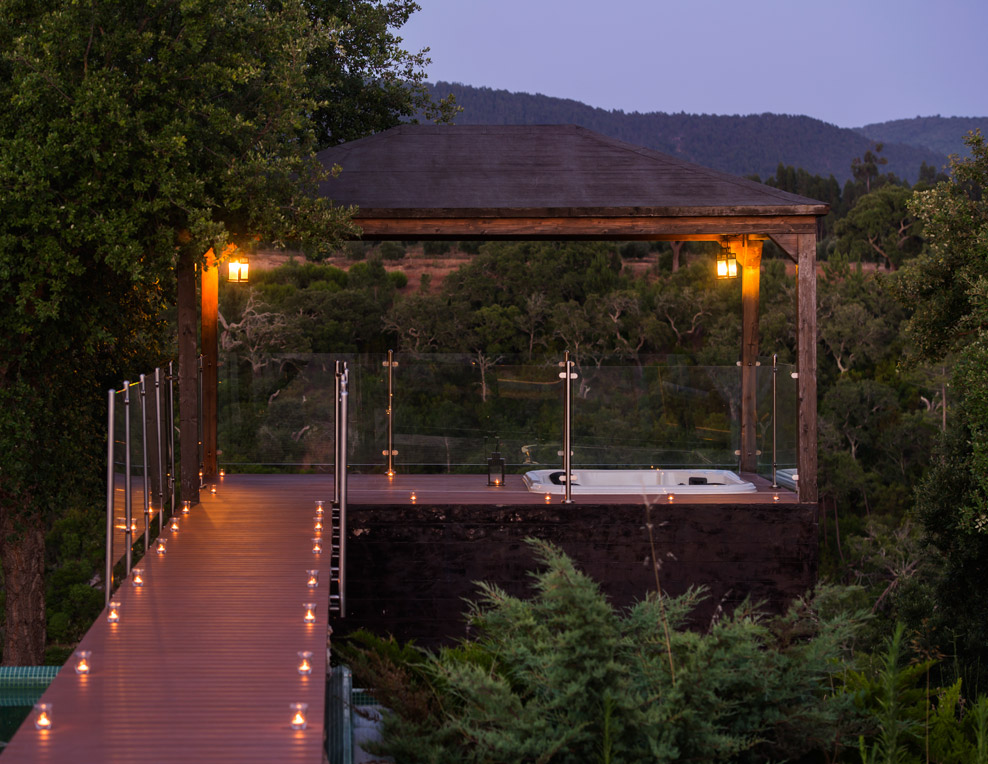 SPA
---
Our Spa is an outside charm space with an unique decoration and a gorgeous view over the mountain. We have at your disposal: a turkish bath, an extraordinary jacuzzi in a suspended balcony and massages.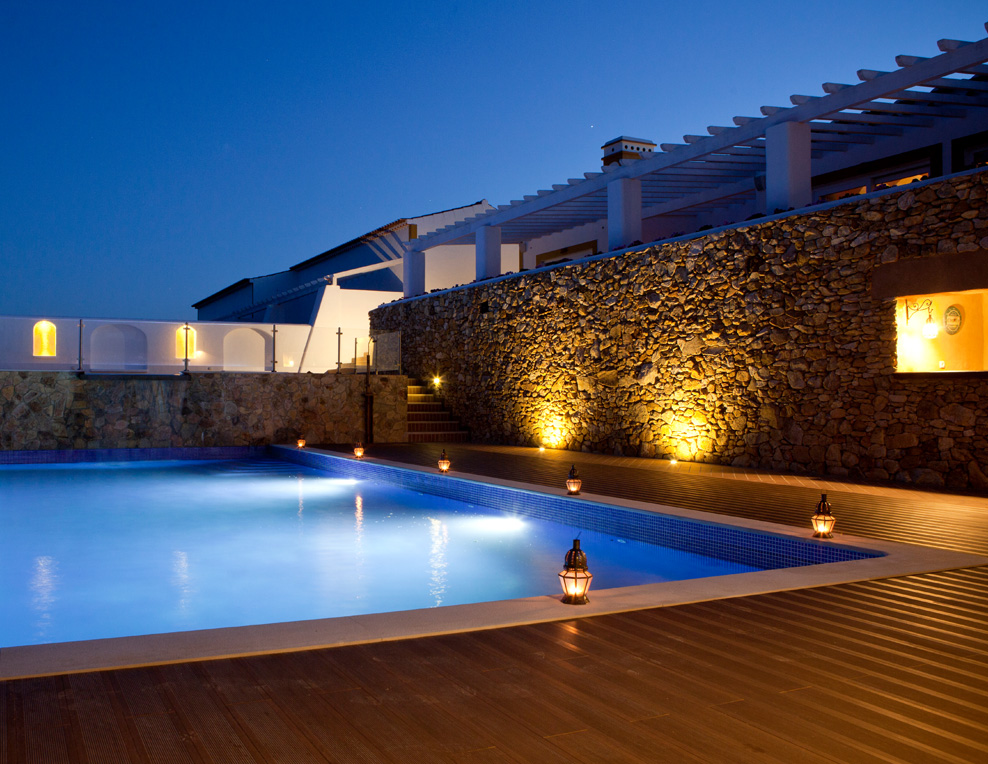 SWIMMING POOLS
---
We have two salty water swimming-pools, one for adults and another for children. Both are exterior and are in a dream scenario with a view to the São Domingos mountain. The main swimming-pool has an infinite edge, which gives it a greater involvement with this glamorous landscape.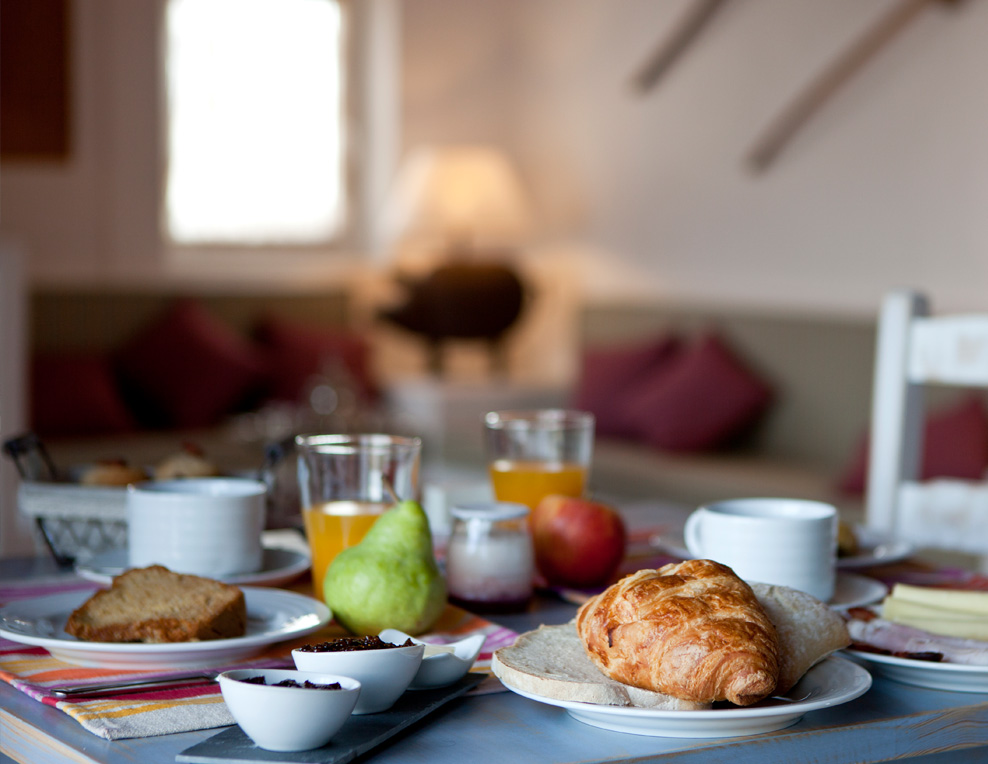 BREAKFAST
---
The breakfast is served every morning at our dining room. For your first meal of the day we have at your disposal a great variety of fresh and traditional products, mostly from our Herdade.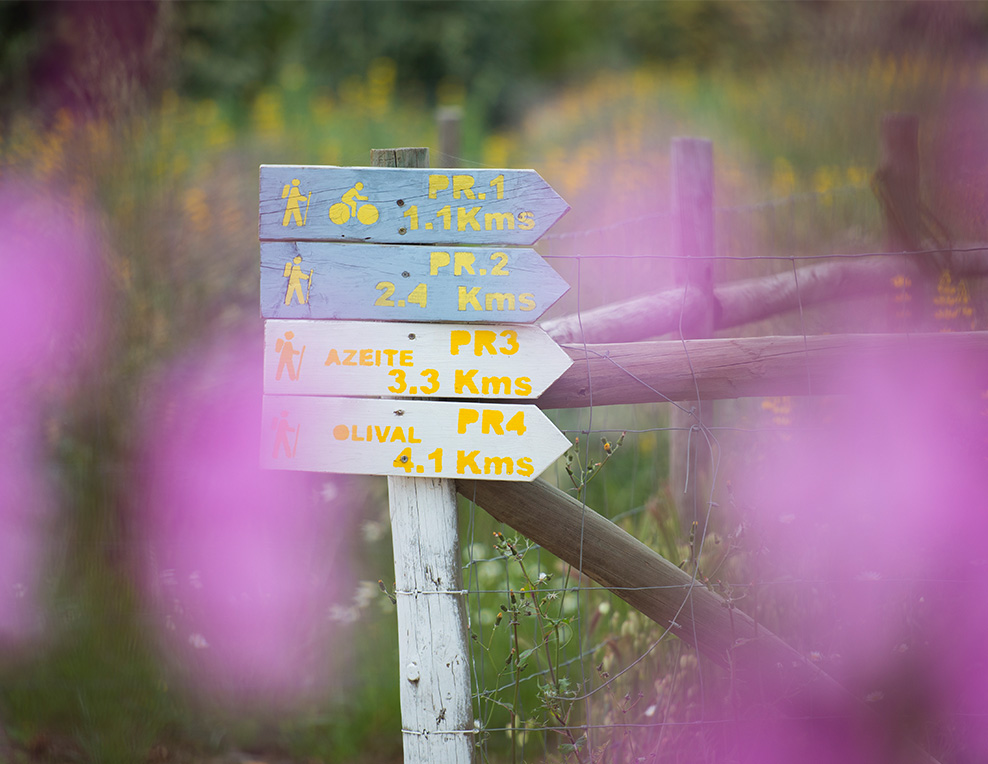 HIKING TRAILS
---
The Herdade do Amarelo has pedestrian trails so you can enjoy a pleasant walk in harmony with the surrounding nature. You can walk along a stream, discover an olive grove, enjoy a picnic or experience an olive oil test.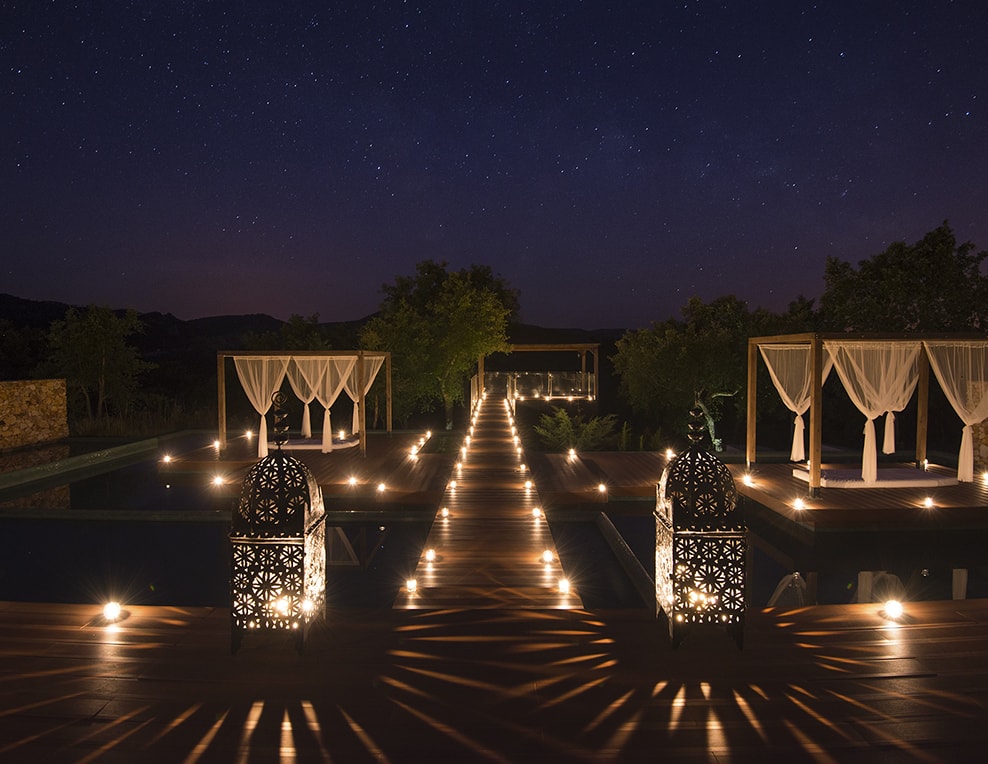 EXPERIENCES
---
We intend that the time that you pass with us in Herdade do Amarelo Natura & Spa stays in your memory. For that, we gathered different experiences to complement your stay. We have at your disposal a diversity of activities that you can enjoy in the Herdade and also nearby.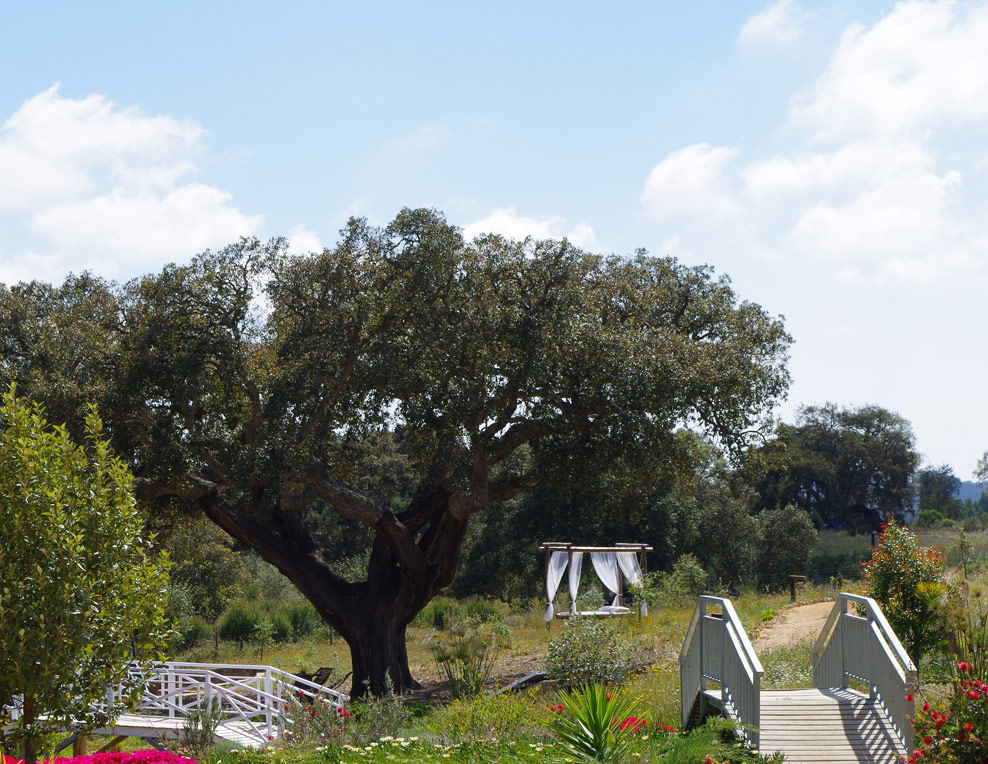 NATURE
---
Herdade do Amarelo Natura & Spa it's inserted in the Vicentina Coast Natural Park. Here the stars are brighter, the smell of the field is more intense, the animals live side by side with the guests… in the end, this is the true nature from the Alentejo Coast.
BOOKING THROUGH THE WEBSITE
We are not present in intermediate platforms. Book exclusively on our website, we have at your disposal payments via credit card and bank transfer.
Enter your email address and receive our exclusive promotions.